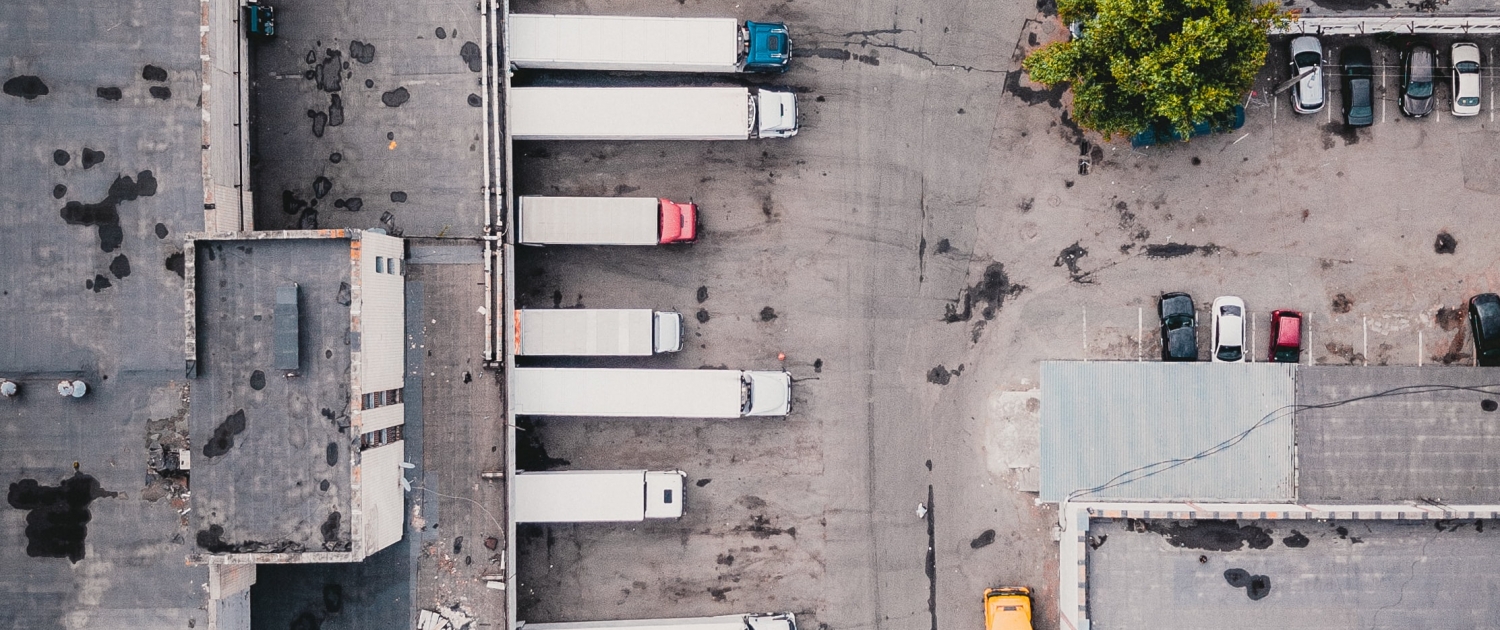 Backing up a semi-trailer is one of the most difficult skills to learn as a truck driver and an even harder one to master. It's a weakness for many new drivers straight out of school and even some more experienced ones. But it doesn't have to be this way. Here are 6 of the best tips drivers use to back up a semi-trailer with confidence. 
1. Practice
This is obvious, but for good reason. Practicing is the number one way to become comfortable backing up a semi-trailer. If you're able to, try finding an empty lot or truck stop to practice in. Perfecting your technique in an empty space is a lot easier than doing it when you've got shippers/receivers staring at you while you try to back into a difficult dock. 
We spoke to Natalie and she shared her advice for other truck drivers.
"Do everything yourself in confidence. When I first got into trucking, I never wanted to back in. I was always looking for someone else to help me. I had to overcome that fear and that anxiety, so I said to myself one day, "no, I'm going to do this on my own." I've gotten to the point now where I can back in and remain much more calm than I could at first, " shared Natalie.
2. Watch Your Wheel
This is a tip usually learned during CDL training and one many experienced drivers still use. Simply put, place your left hand on the bottom of the steering wheel. Whichever direction you move the wheel is the direction the trailer will move. If you move the wheel left, that's where the trailer will go, and the same for moving it right. From there, it's a matter of looking at your mirrors and not oversteering. It seems too simple to be true, but it's a tried and tested technique.  
This can also be done the opposite way, where a driver puts his or her hand at the top of the wheel and moves it in the opposite direction of where he or she wants the trailer to go, but it's all a matter of preference.  
3. G.O.A.L
G.O.A.L "Get Out and Look" is the number one way to avoid damage to your equipment as well as your surroundings. It may seem like common sense, but some drivers avoid this method because they feel it makes them look like an amateur. But the results of not doing it can be disastrous. Here's what Tyler, an experienced truck driver, had to say about the G.O.A.L method. 
"No matter how many times you have to get out and look, DO IT! Better to be safe than the person who backed into someone or something because they were too lazy to take a few minutes to check. Part of the job to not tear up your property or someone else's. Lose the ego and get out and look. Do it ten times if you have to. It's better than the alternative." shared Tyler.   
4. Use Experienced Spotters
Sure, anyone can spot you if you're trying to parallel park a car on a side street. That doesn't mean anyone can spot you backing a tractor trailer into a loading dock. They may be trying to help, but spotters without truck driving experience can do more harm than good, as they don't understand the finer points of maneuvering a vehicle of that size. So, unless you know they're an experienced driver, the G.O.A.L method is your best bet.  
5. YouTube It
Watching a video is no substitute for the real thing, but if you're in a pinch and can't find a place to practice, they can come in handy. YouTube has hundreds of videos from experienced drivers giving their tips and tricks on the best way to back up a semi-trailer. This can give you a great visual if something's not clicking. 
Every driver is going to have a slightly different way of doing things, so do a little research and find a video that works for you. The best practice for finding some of the best videos is to choose based on view count or positive comments. Take this one for example, which has close to one million views and counting. 
6. Know When to Say No
In all parts of life, if your gut is telling you that something's a bad idea, it's probably a bad idea. The same is true for backing up a semi-trailer. There's no shame in telling a shipper "No" if you honestly think your trailer won't make it in. You know your vehicle much better than they do. If there's debris or something like a stack of pallets in your way, don't be afraid to ask them to be moved so you can safely back in. Your safety and the safety of your truck are more important.  
When it comes to backing up a semi-trailer, patience and practice are the keys to success. No one comes out of CDL school an expert at it. Just have confidence in your abilities as a professional driver, and you'll be a pro at backing up in no time.